Talkin' Tabata!
We all know I'm a major fan of Tabata training. I incorporate it into my workouts all the time, in all different ways. Let me introduce to you one of my all-time-favorite ways of kicking my own butt!
That picture is from a crazy Tabata workout I did in December!
Tabata = Crazy Sweat Score = Happy me!
The Tabata Protocol is based on 4 minute high intensity sessions. Izumi Tabata (which the protocol is named after) tested 20 seconds of high intensity exercise followed by 10 seconds of rest, repeated 8 times for a total of 4 minutes.
He found that Tabata:
Increases aerobic capacity
Increases anaerobic capacity
Results in the "after-burn" fat-burning effect
Can be as or more effective than long steady state cardio
How to do Tabata:
Perform an exercise (resistance or cardio based) for 20 seconds at all out effort.
Rest for 10 seconds.
Repeat above 8 times.
I have talked about how much I LOVE my Gymboss Timer.
I use it for many things, tabata being one of them. To use it for tabata I set it at 8 rounds of 2 intervals: 20 secs & 10 secs.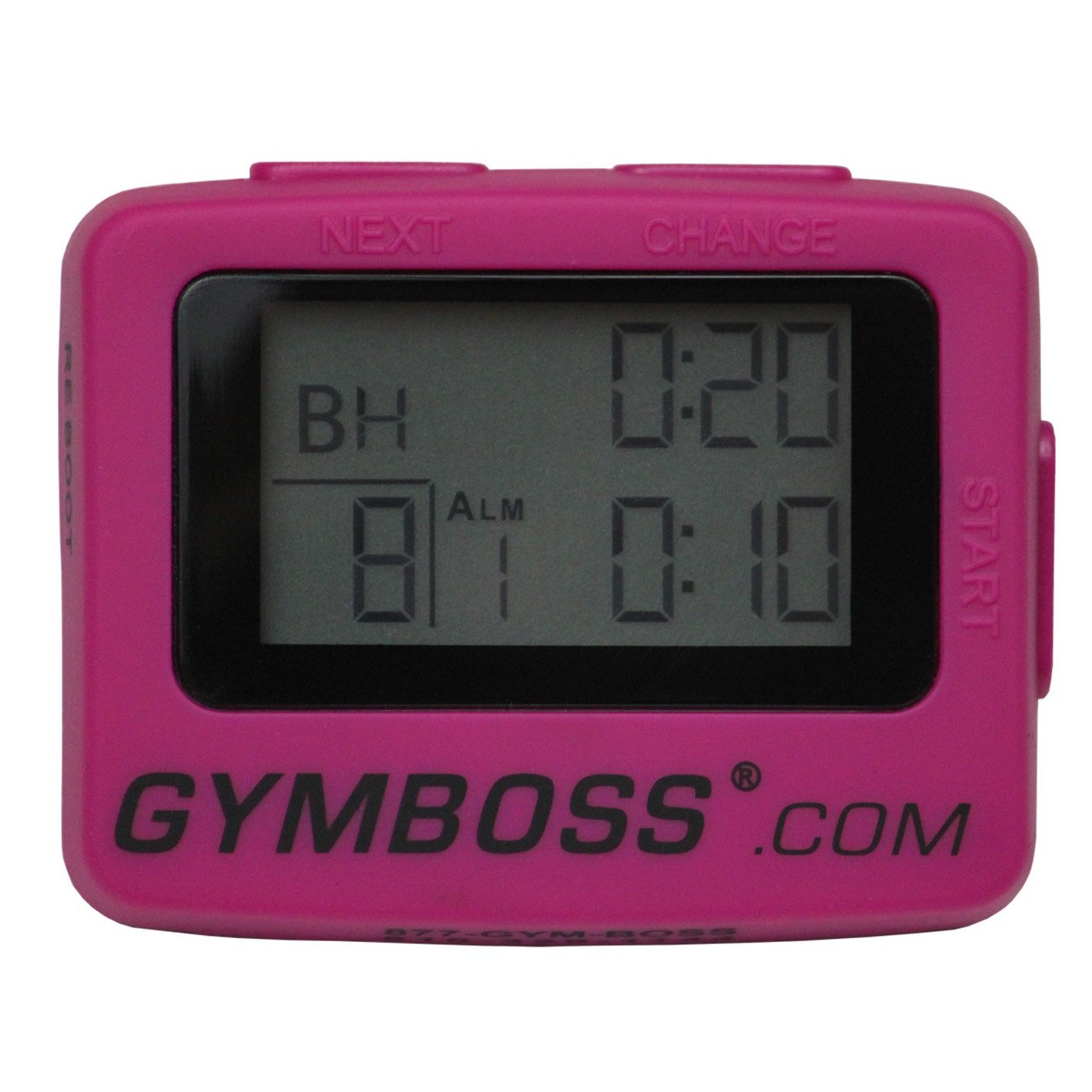 You can do Tabata without a Gymboss timer, but it's hard and you can't focus on giving your maximum effort while you're looking at your watch. The Gymboss Timer is a pretty inexpensive fitness tool, and probably one of the only tools I'd really recommend getting. It has catapulted ALL of my workouts to the next level … I use it for Tabata, HIIT, rest intervals, time challenges, I can't even think of all the things I use it for! I have even used it to time my meal times!
An example of a cardio based Tabata workout could be 8 rds of :20/:10 alternating burpees and high knees.
An example of a resistance based Tabata workout could be 8 rds of :20/:10 alternating weighted squats and push-ups.
You can incorporate anywhere between one and 8 different exercises for the 8×20/10 protocol, repeating as needed.
I can't wait to hear what all of you come up with!
If you aren't super creative in the workout department, I will start posting some Tabata workouts here, and Bodyrock.tv and Zuzana Light's ZWOW's are two of the best sites that use the short, high intensity, tabata protocol ideas as the base to their workouts.
Zuzana's physique is a result of many tabata workouts .. and who in the world wouldn't want to look like her?!
Zuzana with her Gymboss Timer!
Incorporating Tabata into your workout routine not only cuts the time those workouts take by a lot, but it increases your cardio and resistance performance, as well as blasting fat in the process! I'm a major fan.
***
Coffee Talk!
Do you Tabata?
What are some of your favorite Tabata workouts?
21 Comments